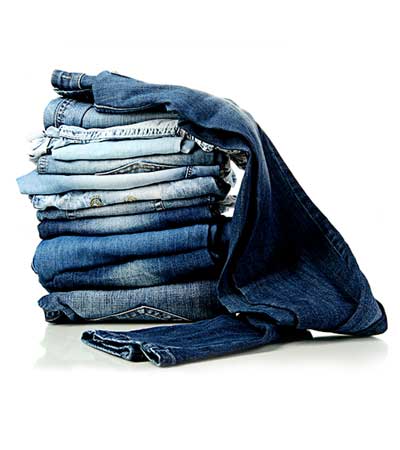 F S Clothing Company, with its establishment in the year 2005, is earning huge accolades in the market for dealing in Fashion Jeans. With diligent efforts of Founder, Director, Mr. Rahul Ranjan Singh, the company is excellently catered to the needs of Fashion Jeans Lovers. The array includes Designer jeans in various fit like Skinny Jeans, Bootcut Jeans, Slim Jeans, Stretch Jeans, Straight Jeans, High Waisted Jeans, Ripped Jeans, Low Rise Jeans, and many more. F S Clothing Company has also become the sought-after choice of men, women, kids, girls, guys, etc., for providing jeans in colours like Black, White, Red, Green, Pink, Grey, Rust, Mustard, and many more. Being one amidst the leading Jeans manufacturers, Suppliers and Exporters of Denim Jeans, the company has catered to the needs of India as well as abroad.
Infrastructure: Our state-of-the-art infrastructure is one of the vital elements of our staggering success. The production unit in Delhi, Quality control unit, packaging unit, warehousing facility, strong network, etc., all comprise to our robust infrastructural base. The robust infrastructure has, thus helped in quality and quantity production of the Denim Jeans that are a perfect match to the international standards.
Network: The strong network is one of the reasons behind our consistent growth in the tough market competition. The network has thus, helped in meeting the bulk order requirements on a timely basis and thus, ascertaining high customer satisfaction levels. In addition to this, our strong networking has also played a crucial role in making us competent to export the fashion jeans in various foreign countries like USA, Singapore, UAE, UK, Florida, London, Rome, Egypt, Malaysia, Canada, Mexico, Spain, Russia, etc.
Quality Assurance: With commitment to deliver quality and flawless Fashion Jeans to our valued clients, the entire production, packaging and storing procedures are carried forward with the quality norms. The compliance with the quality norms and manual as well as automatic testing of the denims at various stages have helped in providing jeans with zero manufacturing flaws. Further, the company is appreciated at domestic as well as international fronts for delivering Jeans that a perfect match to the trends prevailing.
| | | |
| --- | --- | --- |
| Name of Founder / Director | : | Mr. Rahul Ranjan Singh |
| Establishment Year | : | 2005 |
| No. of Employees | : | 50-100 |
| Nature of Business | : | Manufacturer, Exporter & Wholesale Supplier |
| Legal Status of Firm | : | Proprietorship Firm |
| Import Export Code (IEC) | : | 0510097944 |
| Markets We Cover | : | Worldwide Market Including USA , Canada, UK , UAE, Australia , Germany , Spain , France, Russia, Italy, Malaysia, Singapore, Gulf Countries Etc. |